About Owl Creek Veterinary Hospital
Owl Creek Veterinary Hospital is a well-established, full-service, small animal veterinary hospital providing comprehensive medical, surgical and dental care.
We provide a broad spectrum of diagnostic procedures through in-house testing and the use of external laboratories. We also work closely with local practices when special diagnostic procedures are required. The facility includes a well-stocked pharmacy, in-hospital surgery suite, in-house X-ray capabilities, a closely supervised hospitalization area, and indoor boarding kennels with outdoor walking areas.
At Owl Creek Veterinary Hospital we strive to offer not only sound advice, but also optimal veterinary care, thus allowing you the enjoyment of your companion for a maximum number of years. Our job is not only to treat your pet when he or she isn't feeling well, but also to help you learn how to keep your best friend happy and healthy.  We work hard to provide you with the best possible veterinary care at an affordable cost.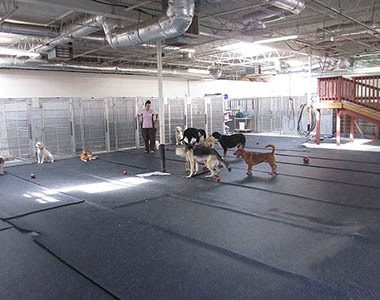 Mission Statement 
Owl Creek Veterinary Hospital exists to preserve, celebrate, and protect the human-animal bond.  To accomplish these goals, we have developed dedicated professional staff who promises to:
Remain current with the most effective therapies in veterinary medicine and surgery.
Educate our clients in principles of good health, preventive medicine and proper nutrition.
Display compassion for and understanding of the needs of our patients and their families.
Listen carefully to our clients
We understand how important your pet is to you.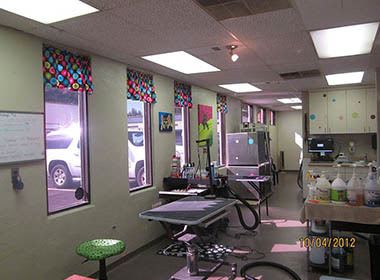 Our Core Values
Knowledge:  We will continue to educate our staff about the newest technology, treatments, and resources in order to educate our clients in the principles of optimal health, preventative care, and proper nutrition.
Integrity:  We will ensure an environment of intentional honesty, fairness, and professionalism.
Service Excellence:  We will hold ourselves to the highest standard of performance and compassionate care for our patients.
Teamwork & Respect:  We will effectively and willingly communicate, educate, and support each other in pursuit of our common goals.
Careers
At Owl Creek Veterinary Hospital, we are always glad to accept resumes from enthusiastic, hard-working, dependable, team oriented people who wish to join our team of veterinary health care professionals. Contact us to learn more today!
Groomer - Full Time Experienced Groomer needed. Please apply in person.